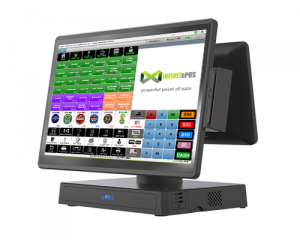 The high performance Protech Hardware Range offers a modern sleek,  bezel-less design that makes it very appealing as a POS terminal.
It boasts the very latest Intel i3  processor delivering ultra fast performance on all applications.
With its standard 8GB DDR4 RAM and 128GB solid state hard drive,  toggling between screens and loading complex software applications.
INFINITePOS is the authorised distributor for Protech in Australia.