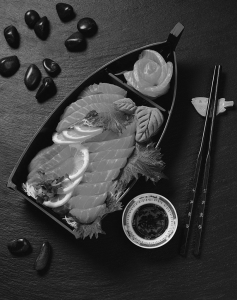 The Perfect Solution to Your Restaurant's Point of Sale Issues
Any restaurant manager knows the importance of keeping orders and payments in sync. The SwiftPOS software provides the perfect solution to meet the requirements of establishments that contain a mix of table service, waiter station and bar sales.
Our restaurant Point of Sale (POS) systems possess the ability to split items and/or bills with multiple EFTPOS payments or account charges for a single table. Each unit boasts advanced printing options making customer meal orders easier to read and process.
Customise your POS Systems with INFINITePOS
With graphical table layout designer functionality, our units feature automatic layouts for different times of the day. On top of this other features include:
Current table status on table layouts
Names and covers on tables
Seat number tracking
Joining tables or transferring tables
Adding unlimited free text for special orders
Forced modifiers for cooking instructions and sauces
Links with multiple kitchen video monitors
Table ordering with SwiftPOS Mobile features
View and print blackboard specials with full Menu details
'Sold out' alerts with stock on hand displayed on the button
Links to menu boards with warnings on sold out items
Bistro service where multiple orders paid individually on a table are only sent to the kitchen as a single order
Manage Your Reservations With Ease
Stressing about who is coming and going in a busy restaurant, bar or diner is the last thing you need to worry about. Whether you are located in Sydney or Melbourne our comprehensive POS software will put you at ease and allow you to focus on pleasing your customers where it really counts.
The food service industry is ever changing and technology needs to change with it. SwiftPOS Reservations is fully integrated with table layouts and for booking specific tables while linking with customers in the back office for integrated customer loyalty.
Call Us for a Quick Chat
To cater to your restaurant's specific needs, please call us on (02) 8004 6959 today to talk or email us at sales@infinitepos.com.au. Our staff are happy to customise a plan that is right for you.