General Features: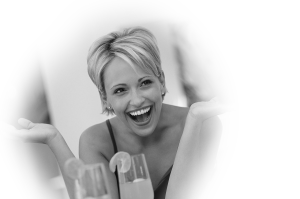 Fully integrated to the POS Terminals with Customer name and current points available at the POS terminal.
Search on any field within the Customer record using the custom search facility.
Customers can be linked to location specific price levels.
Handles Corporate as well as individual membership. Payments can be made for fees as well as any other payment options.
All reports, letters and mailing labels can be selected by Membership status, Membership classification, current points etc.
Customers can have Cards with a magnetic stripe, or cards with a bar code label produced by the SwiftPOS software.
Print letters and labels for Customers Birthday invitations.
Customers at the same address can be mailed as a family to reduce postage costs.
Store email address and email merge Customers personalised emails.
Store Customer's signatures or Customer's photos.
Automatic Photo transfer capabilities from digital cameras or scanners to rename and relocate the file correctly on your computer.
Store notes on Customers to record history of mail-outs etc.
Age group analysis and zip/postcode analysis.
Loyalty and Venue Promotional Features
Build powerful customer relationships with the ability to link transactions and award loyalty points to Customers.
Totally integrated loyalty system to suit a large range of Venues in the hospitality and retail industry.
Significant cost savings because redemptions can be done in real time at the POS Terminals.
View Customer's purchase history to gain insight and understanding of individual customers.
Letters, newsletters and vouchers can all be used to provide incentives for customers to revisit, or for cementing relationships by recognizing birthdays and other special      occasions.
Achieving greater Customer satisfaction increasing venue profits through increased sales.
Incorporates a door promotions terminal that can be used to promote coming events within the venue as well as rewarding Customers with loyalty points.
Limit redemption of points to the maximum number of points the Customer currently has.
Target inactive Customers through mail-outs, SMS Phone Messages and email contact.
Range of detailed reports show Customer activity during any period to determine the success of targeted promotions within the venue.
Top Customers, inactive Customers and attendance reports with a large selection range available
The greater your knowledge about your Customers, the greater the opportunities are to grow your business and increase your profits.
Card Printing: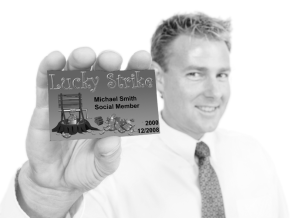 Extremely powerful and flexible configuration options to suit different customer's requirements.
Print Customer's Plastic Cards with personalised details on-the-spot for immediate use. No need to post out cards at a later date saving on administration costs.
Print full colour Customer's Photos on cards
Encode the Magnetic Stripe on the back of the cards using either track 1, 2 or 3
Print Bar Codes and Venue Logos on cards
Batch print Customers Cards for faster operation Fully integrated to automatically print the card after the payment of Membership Fees
Customer Kiosks (Door Entry Terminals)

The SwiftPOS Software includes Customer kiosk software that links with the Membership/Loyalty software module. Features include;
Voucher Printing.
Displays Customer Name and Points.
Rewards Customers each day they visit.
Venue Promotions with a slide show of coming events.
Kiosks can be free standing or wall mounted.
Simple promotional tool to enhance the tracking of Customer activity within a Venue.
Simple to set-up and operate with a promotional slide show of coming events.
Only requires basic PC with Card Reader or Card Scanner.
Set up a Card Mask to match your Customer Cards.
Choose a background colour scheme to suit your venue.
Stop Customers from using their card multiple times the same day.
Set odds for random draws and set list of random prizes for the winners.
Print Birthday vouchers.
Play random sounds for non-winners for more variety when Customers swipe their cards.
Run Promotional advertising when not in use with easy to use pictures in a directory.
Software updates via the Web to keep your Customer Kiosk software current.